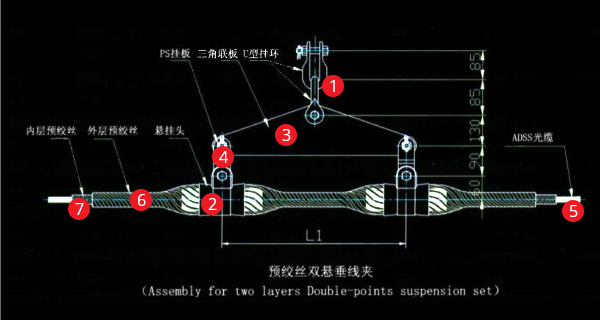 helical suspension set for ADSS
Double Points Suspention set for ADSS is mainly used for large height difference,span mote than 800 meters or unilateral overhang angle is less than 30°line tower connection
U-clip
Clamp
Yoke Plate Shackle
PS-link
ADSS cable
Outer rods
Structural Reinforcing Rods
ADSS optical cable strain clamp installation diagram
Helical strain clamp is mainly used in the connection of optical cable with strain town,corner tower and terminal tower.the material of clamp is aluminum clad steel wire or galvanized steel with good corrosion resistance;the wire has good mechanical and electrical properties for ensuring the clamp has stronger electrochemical corrosion resistance and anti-fatigue.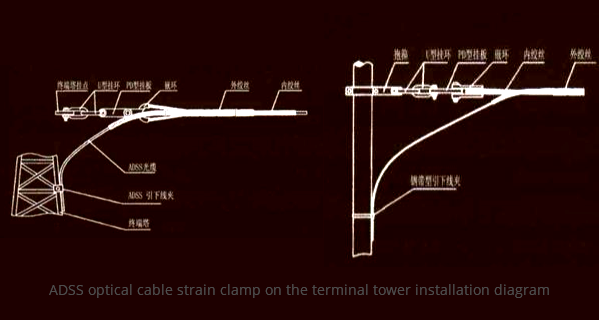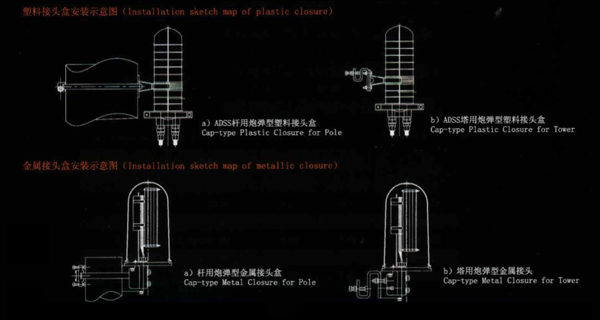 Optical fiber closure
Optical cable connection box is mainly used in protecting the splices of optical fibers between two sections
of optical cable,reserving a section of optical fiber in the connection box for maintenance.
Connection box has two types,middle connection box and terminal connection box.middle connection box is used in
helical suspension set for transmission line
Helical suspension clamp is composed of helical rod,suspension clamp and rubber.it is used in fixing the conductor on the insulator chain of straight pole tower,or hanging the ground wire on the straight pole tower.it could replace the current used XGU, XGF ship suspension clamps on the line.

1.) Helical conductor suspension clamp
2.) Helical ground wire suspension clamp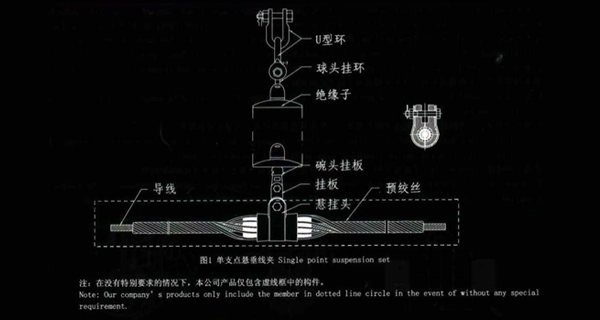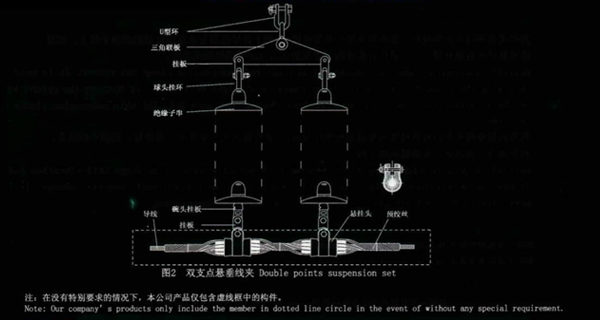 helical suspension set for transmission line
compare with general suspension clamp,helical suspension clamp has much more contact area with conductor and ground wire,the stress distibuted uniformly, which decrease static stress received by conductor effectively and dynamic stress caused from aeolian vibration,avoid damage of conductor.the material of suspension clamp helical armor rod is same with the material of conductor and ground wire,it has high anti-corrosion,resisrance good elastic and strength.it improves the fatigue resistance of conductor and prolong the service life of line.